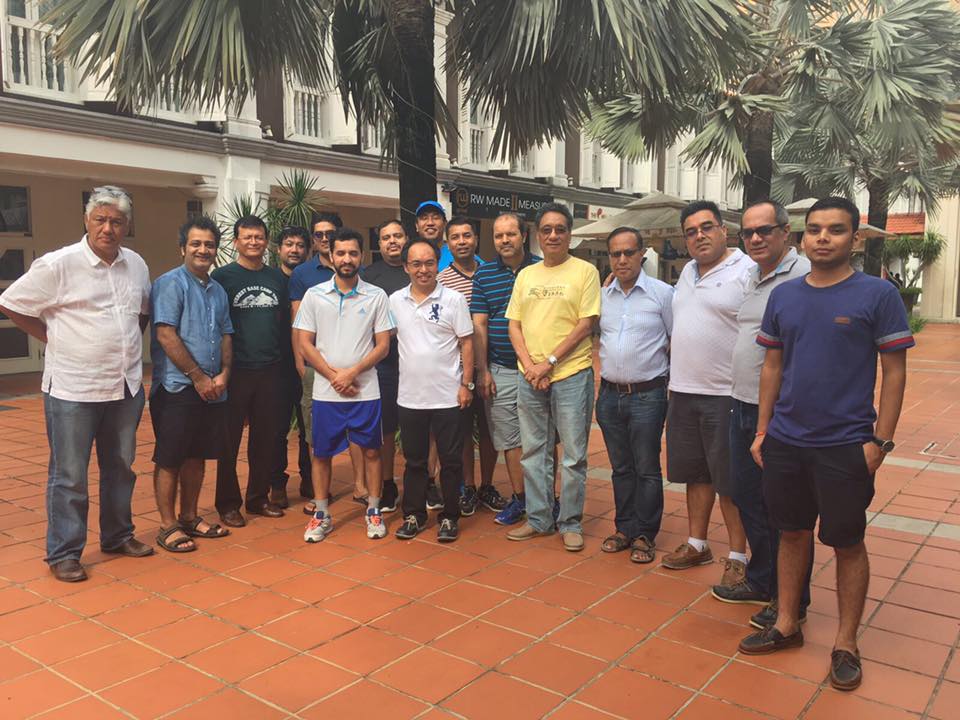 Photo: After meeting photography session of the community members, 9th August 2017. 
Five School Rebuild Project
After April 24, 2015, killer earthquake Nepalese Society Singapore (NRNA-SG) worked with various aid and donor agencies such as Singapore Red Cross, Mercy Relief, schools and alumni of Singapore based universities such as Singapore National University, Singapore Managment University in relief phase by coordinating, assisting the donation drive and facilitating with Nepal based relief and support providing organizations.
With our partner organizations and donor organization, we have taken the task of facilitating by supporting and coordinating the rebuilding of 5 public schools in quake-hit districts in Nepal by forming a Nepalese Society Earthquake Reconstruction Committee with below members and personalities.
Bhim Bahadur Gurung – Chairman (Founding ExCo member of Society)
Mr. Riddhi Karmacharya – Advisor
This special committee comprises of members of Nepalese Society, Managment Committee & Donor Community.
a) Bishow Prakash Giri (Incumbent President of Nepalese Society)
b) Kishore Dev Pant (Main donor liaison)
c) Sarah O (Donor community)
d) Nirmal Singh (Donor liaison)
Mr. Rajesh Khanal (Accounts)
Other members (To oversee the design & Construction aspect)
1. Anupama Rana Pandey
2. Mahesh Gautam
3. Uttar Kumar Nepal
4. Yogendra Shrestha
5. Basanta Shrestha
6. Ran Bahadur Rana
7. Dr. Madan Khakda
8. Srijan Joshi
9. Dr. Umid Joshi
10. Indra Gurung
11. Santosh Poudel Sharma
12. Bijay Nepal
The five school projects are as follows;
1. Shree Rastriya Prathamik Bidhyalaya, Meghauli in Chitwan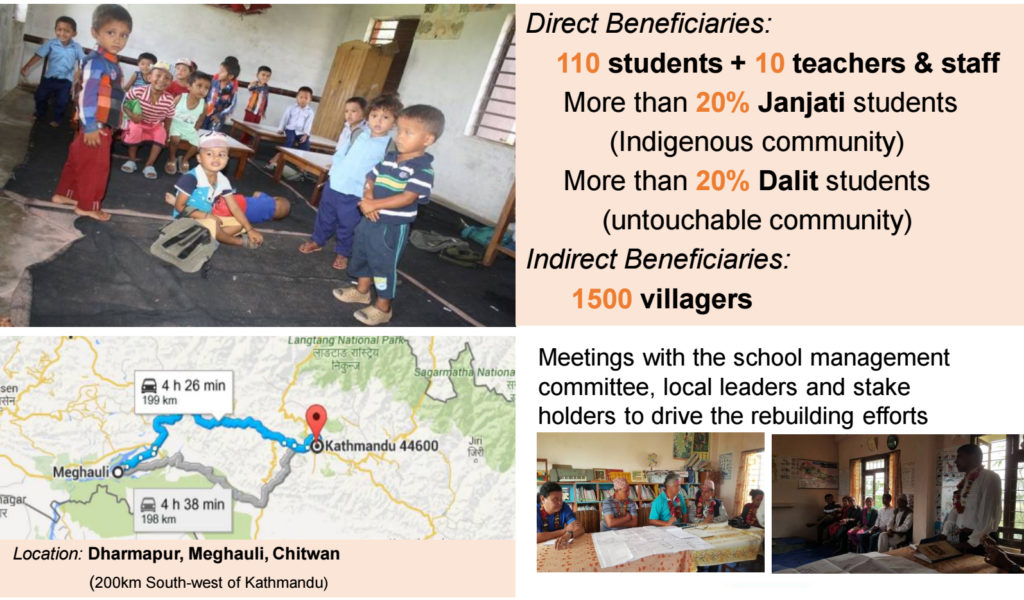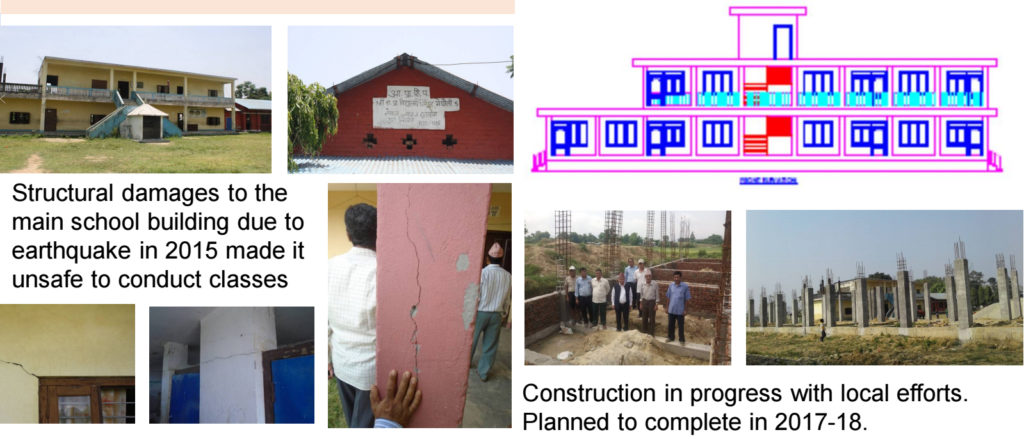 2. Shree Jalkanya Devi Secondary School, Takumajh Lakuribot-6 in Gorkha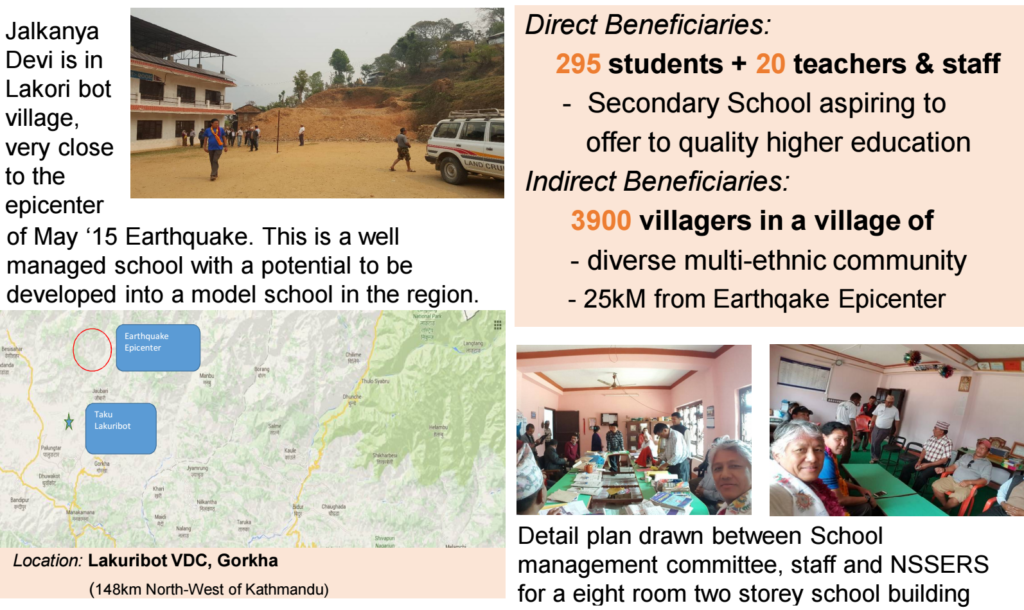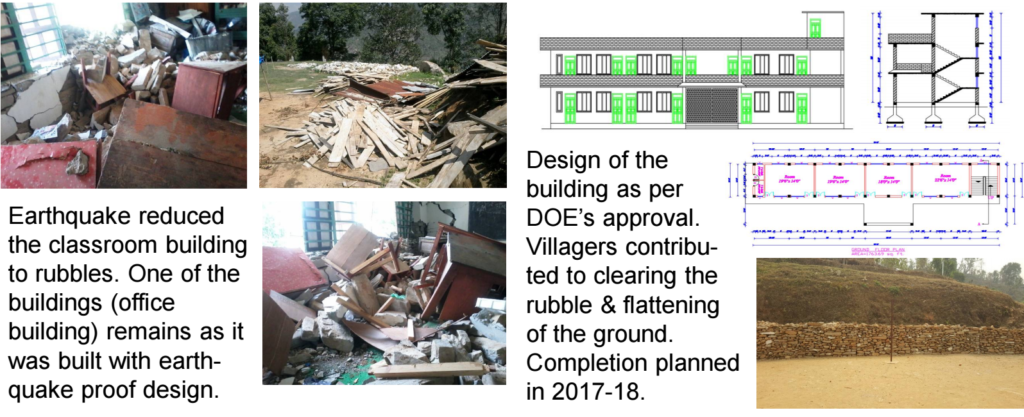 3. Shankadevi Secondary School, Khalte VDC-1, Patle in Dhading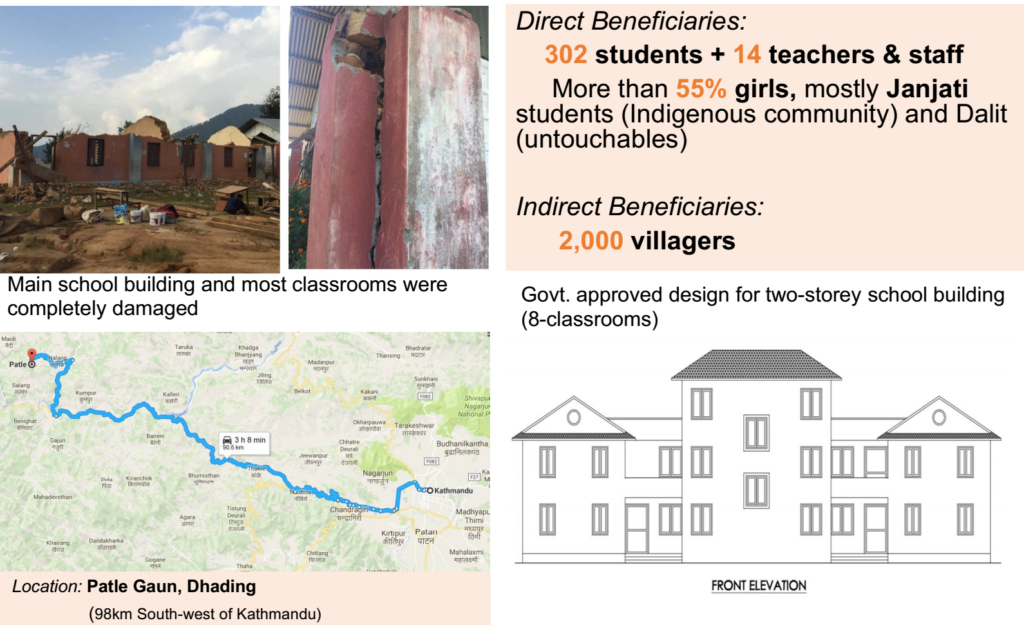 4. Shree Kageshwori Secondary School, Gohari Village in Sindupalchowk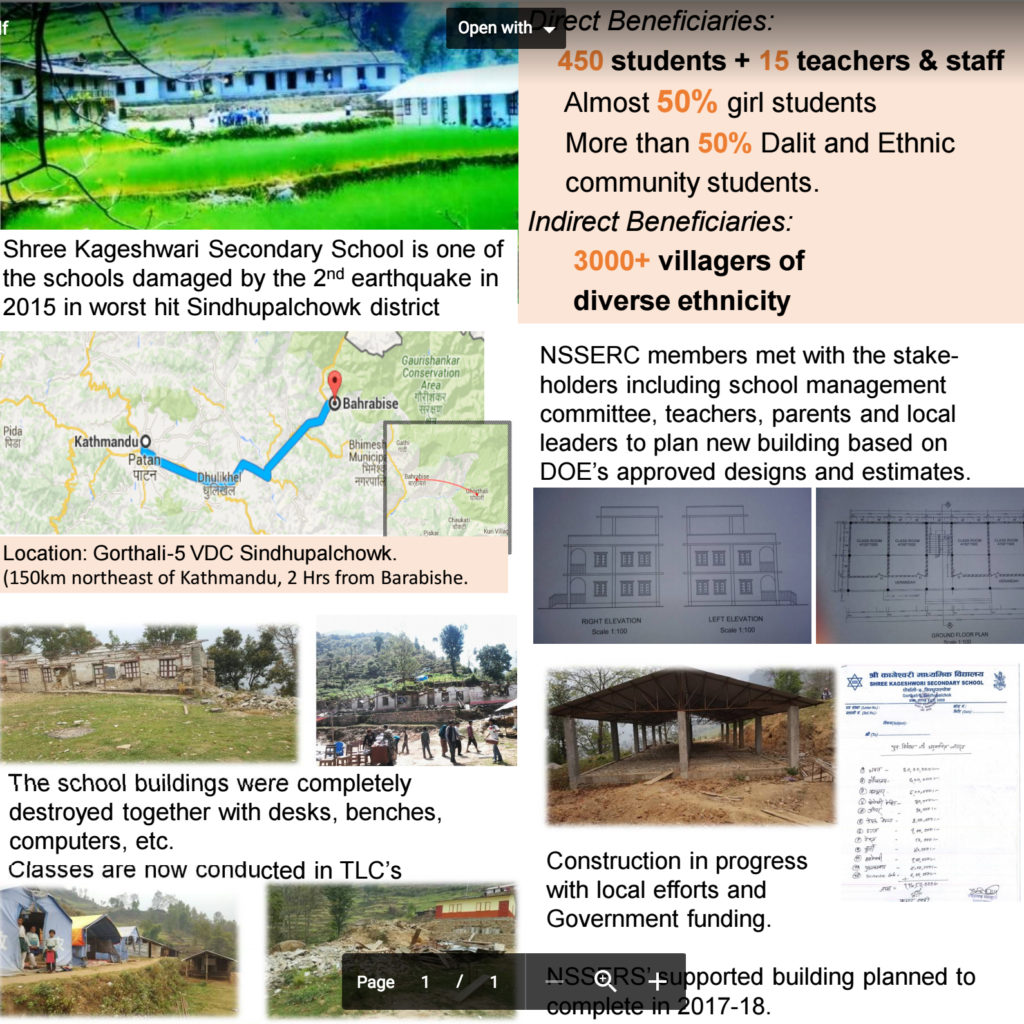 5. Him Ganga Secondary, Rawadolu in Okhaldunga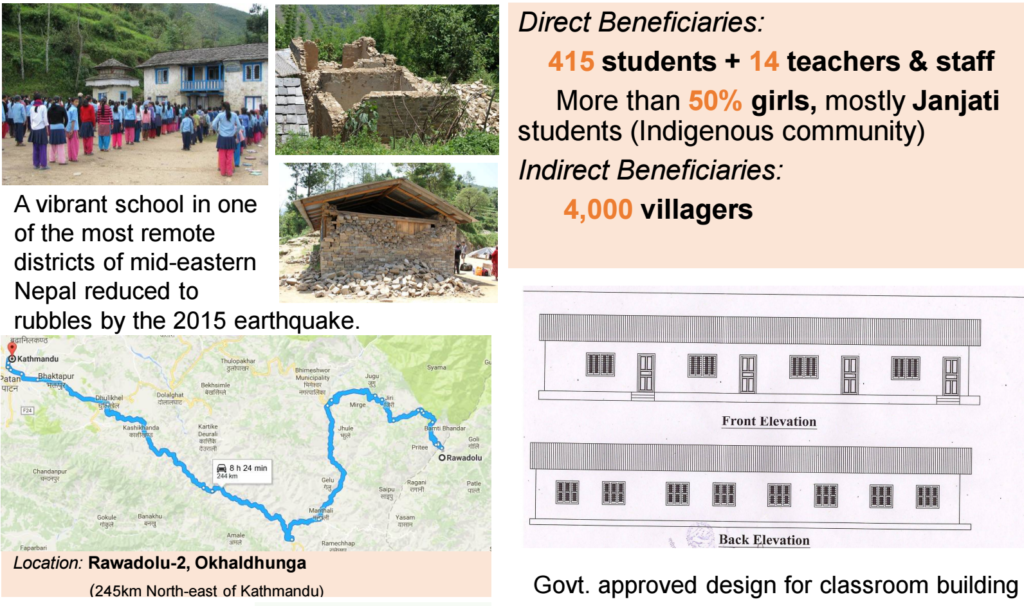 We have been closely working with the ground construction team, school authority, and beneficiary community with the on the rebuild progress of each these schools. Back in Singapore we have been coordinating and updating the progress, timeline, and resource requirement to our partner agencies, organizations, and donors. We are committed to complete the rebuild of these five schools as early as possible from all supporting hands.